Remote and often overlooked, the Polipoli Spring State Recreation Area has unbelievable views, drastically different climate, and a stillness that brings peace to even the most unchained minds.
We visited Polipoli Spring State Recreation Area this last weekend, and we thought you might enjoy a visual journey with us up the slopes of Haleakalā.
Brought to you by Haleakala EcoTours, one of the best ways to tour the best spots around Maui.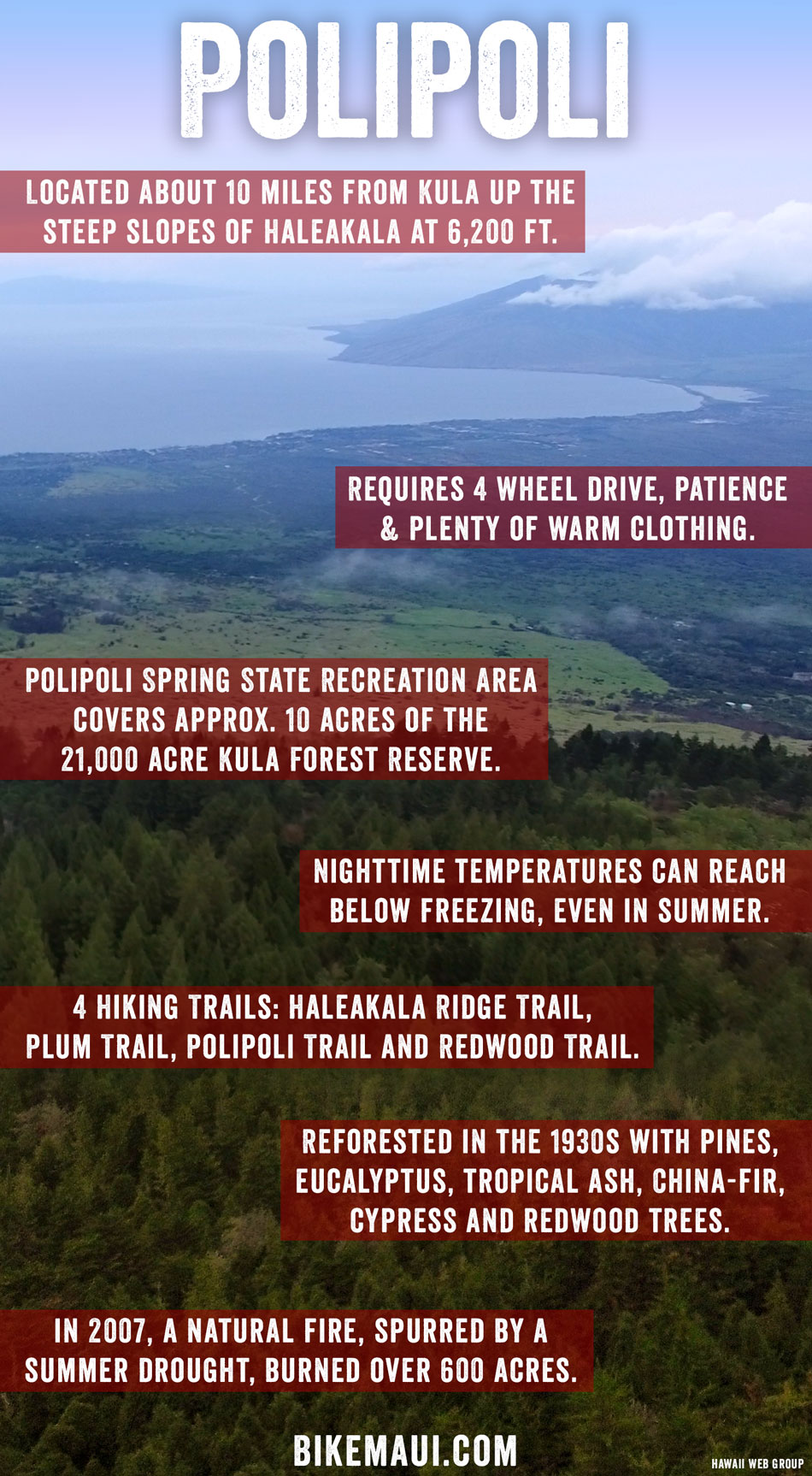 Upcountry views really can't be beat.  If you plan on visiting Polipoli, plan a full day, have a 4-wheel drive, and bring plenty of warm clothes.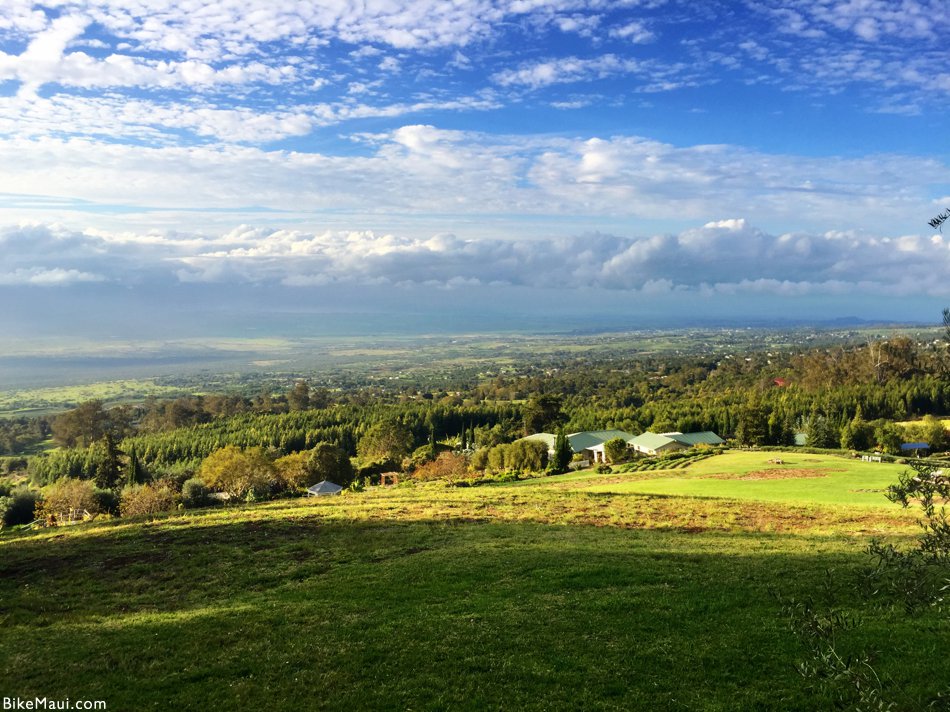 The State Park is located about 10 miles from Kula up the steep slopes of Haleakalā at 6,200 ft.
Polipoli Spring State Recreation Area covers approximately 10-acres of the 21,000-acres that make up the Kula Forest Reserve.
Some of the hiking and mountain biking trails include: Haleakalā Ridge Trail, Plum Trail, Polipoli Trail and Redwood Trail.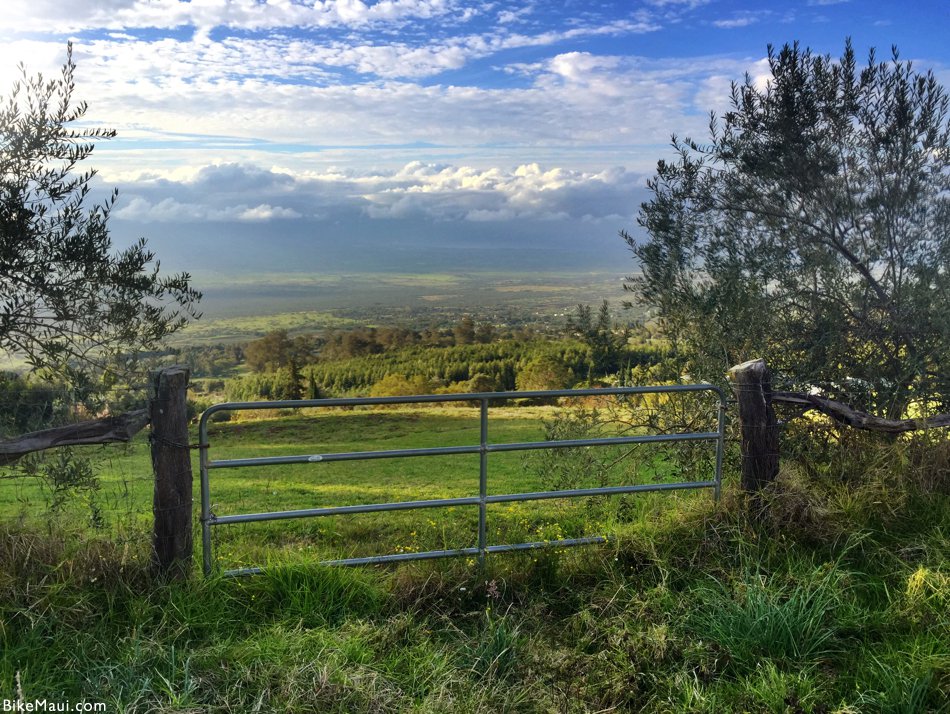 After it became a State-park, Polipoli was reforested in the 1930s with pines, eucalyptus, tropical ash, China-fir, cypress and redwood trees.
Nighttime temperatures can reach below freezing, even in summer.
In 2007, a natural fire, spurred by a summer drought, burned over 600 acres.  Among the challenges fire has brought, Hurricane Iselle brought 50-80 mile per hour winds and took down many trees in 2014.  Here you see the campgrounds which used to be surrounded top to bottom with leaves.
Polipoli has a a campground and one cabin available by permit.  Here you can see the work that has been done to clear the area of fallen and burned trees.  This area is popular with hikers, hunters, campers, and mountain bikers.
One of many impressive views facing towards south Maui.
Polipoli stretches through the fog belt, so often you'll be below, in, and above the clouds within the same hour.
Photos courtesy of Photographers in Hawaii.